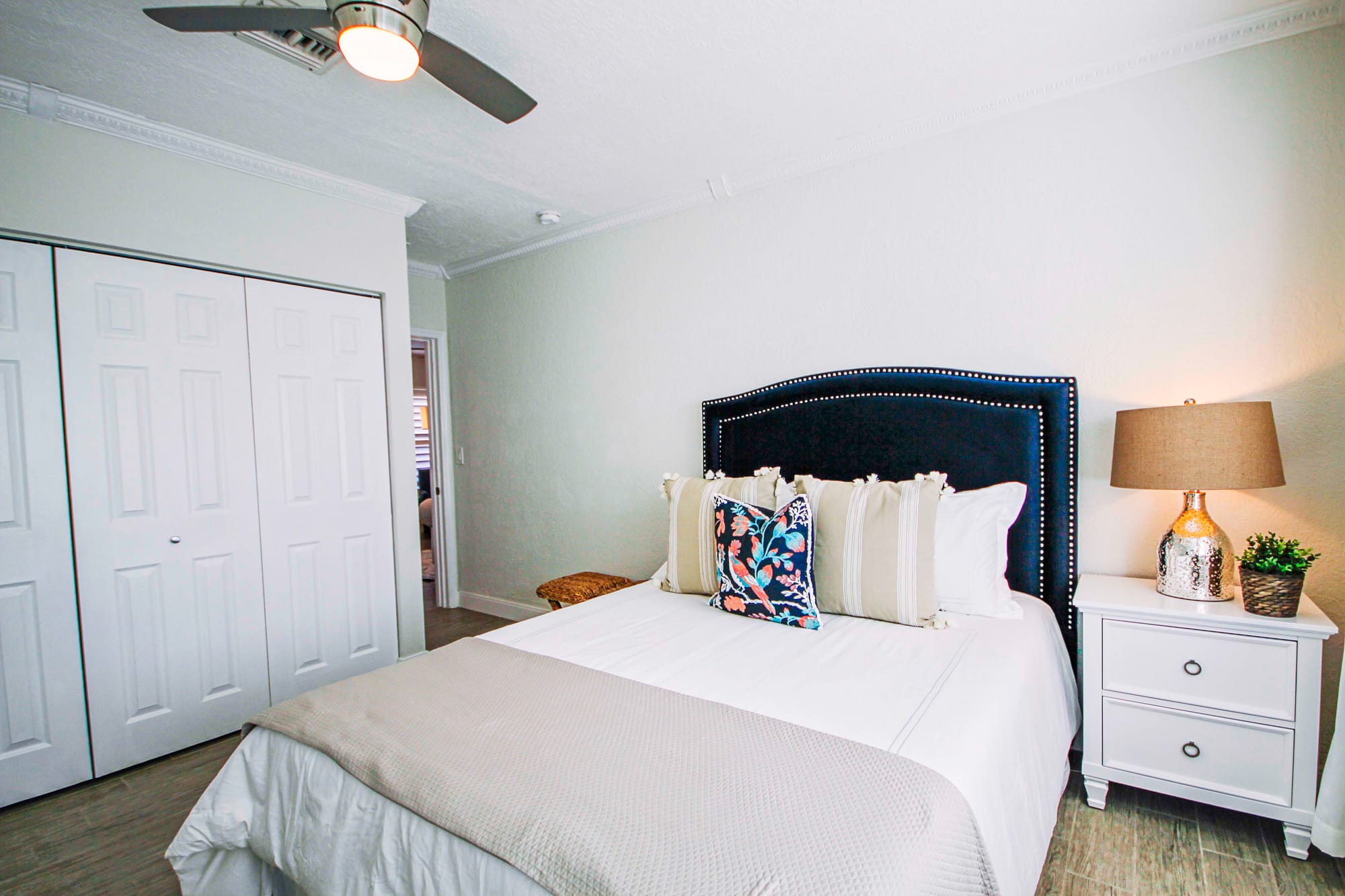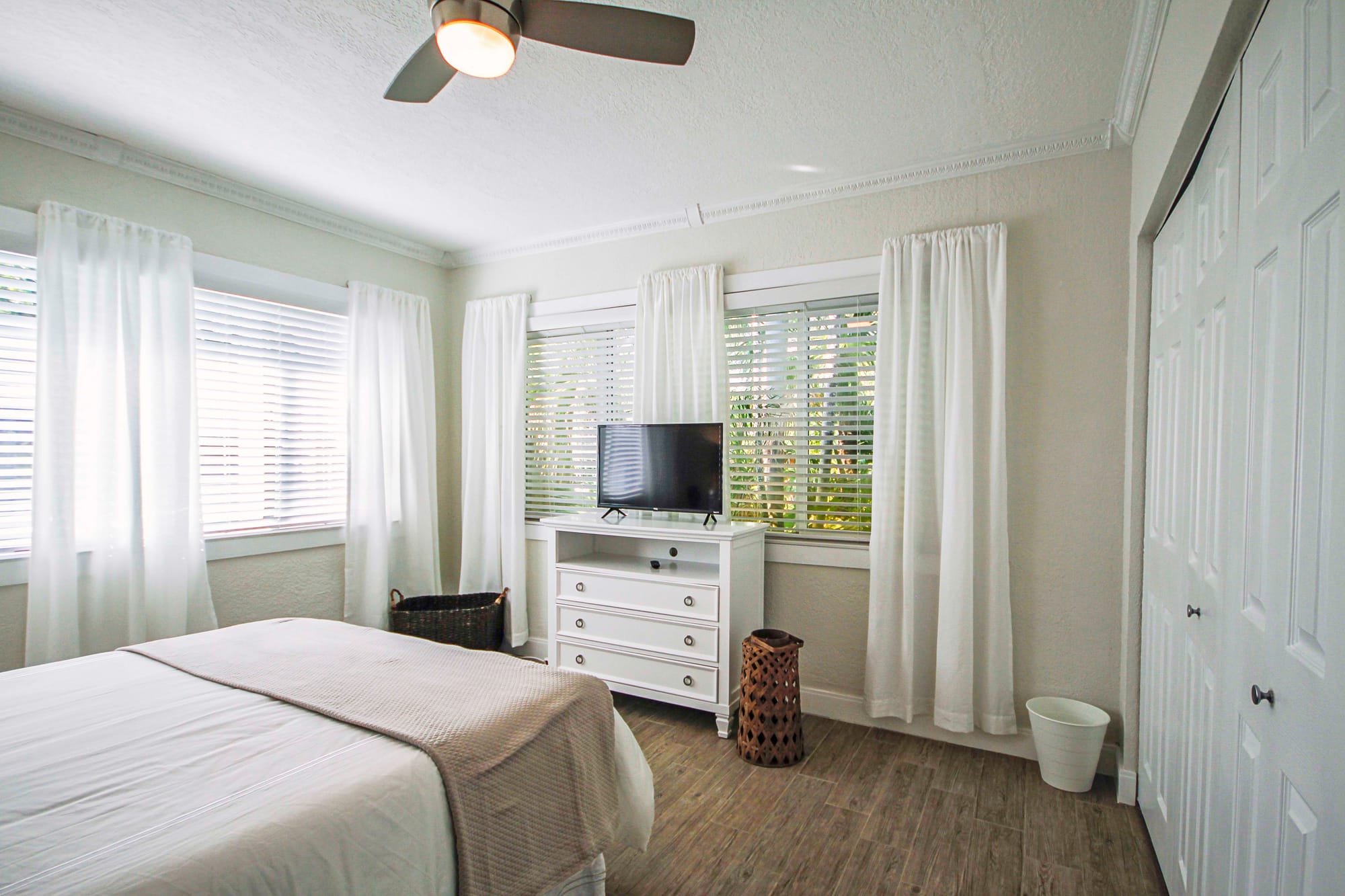 ---
PLAYING MUSIC IN THE GUEST BATHROOM
The LED mirror in the guest bathroom includes Bluetooth speakers. To pair, press and hold the Bluetooth touch button for 4 seconds, a chime will indicate that the Bluetooth is activated and the touch button will change color to white. To pair your device for the first time, turn on the device's Bluetooth connection and look for the mirror, which will be labeled "HW MIRROR" and connect to it. Speakers can be muted during play by tapping the Bluetooth touch button and can be unmuted by tapping the button again.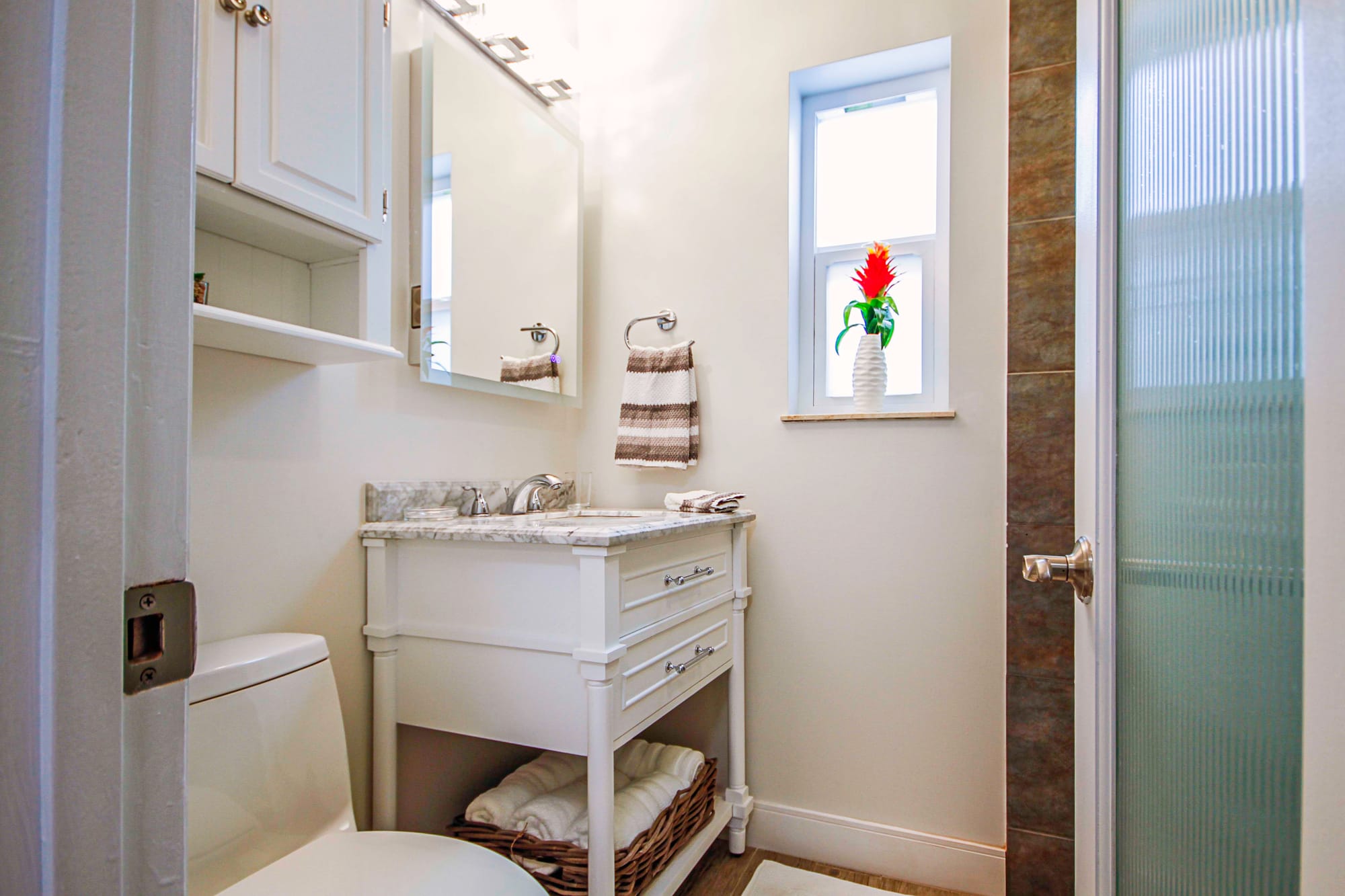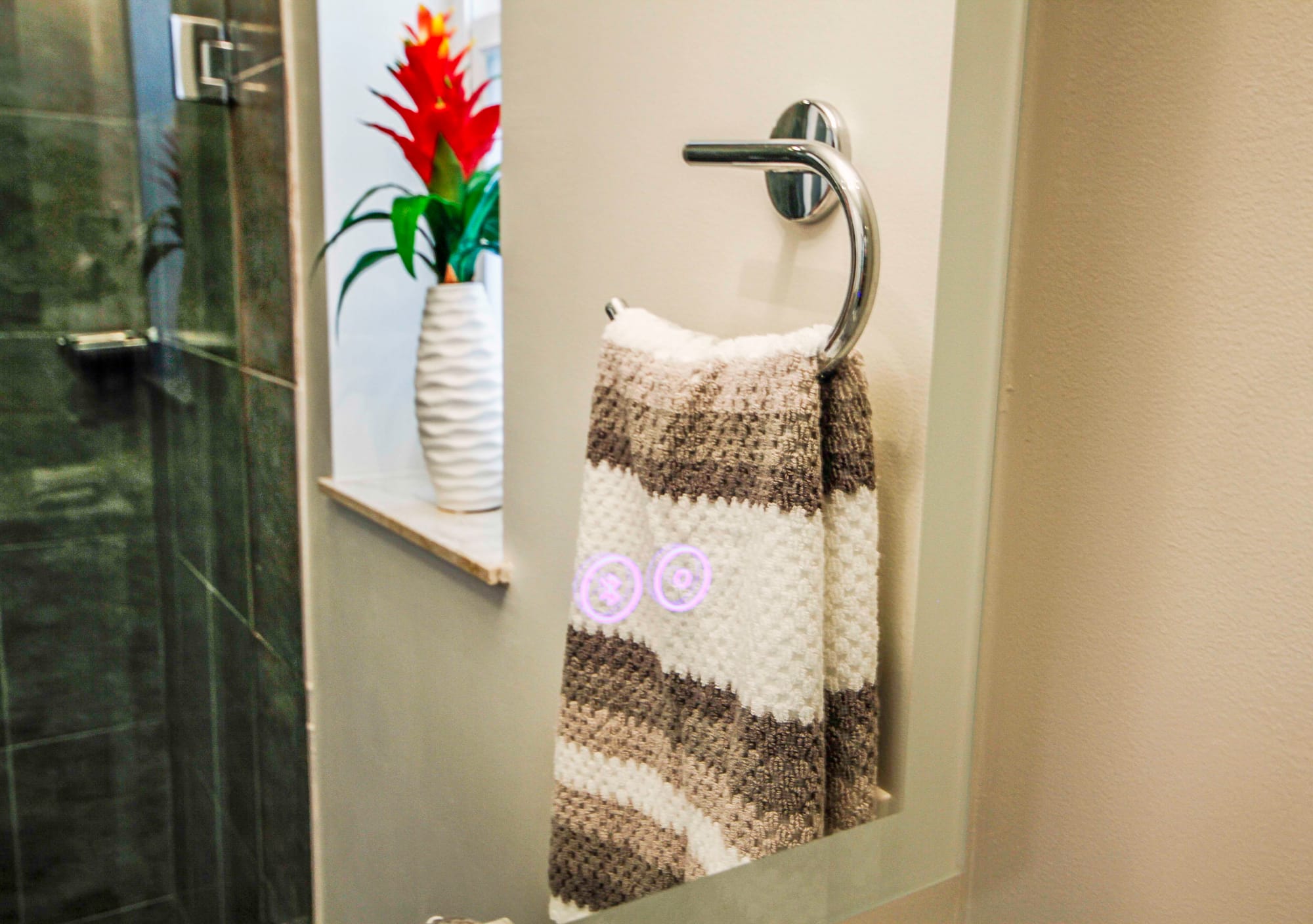 ---
LAUNDRY
The "blue" bedroom also includes a washer and dryer for your convenience. Detergent pods and a laundry basket are provided as well. The Maytag washer instruction manual is located above the washer on the shelf. Please only use HE detergent, and clean the lint screen before using the dryer.
PACK 'N PLAY
We keep a Graco pack 'n play in the closet of the middle bedroom. Please use as needed. Setting it up can be a bit tricky, but we found this video very helpful.