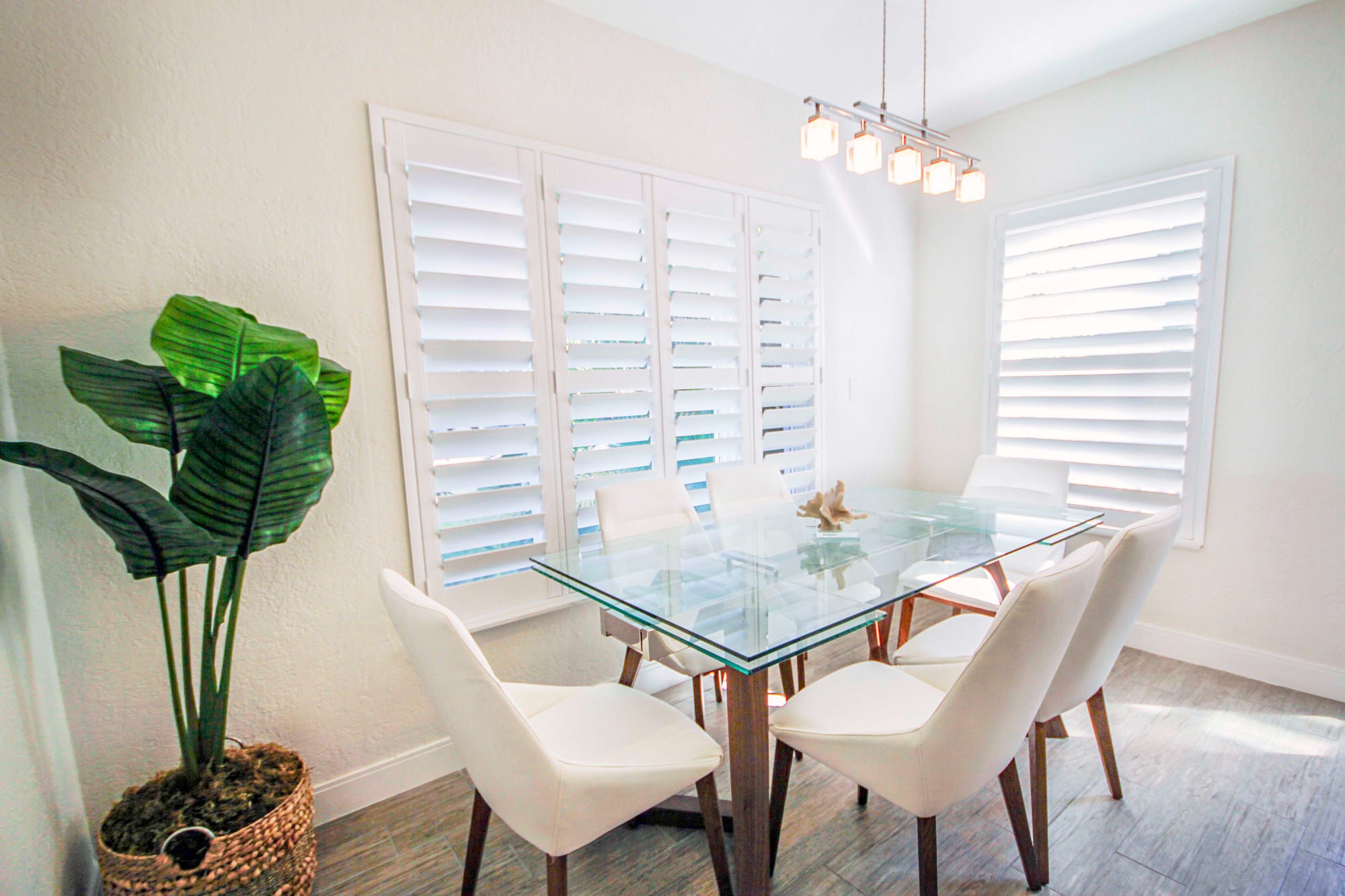 TRASH
There is a trash can and a recycle bin in the cabinet to the left of the kitchen sink. City trash cans and recycle bins are located under the carport. Trash will be taken out after check-out by the cleaning service. Should you need to empty the trash bins during your stay, the city picks up trash only on Mondays and picks up trash, recycling and yard waste on Thursdays. Please place the trash bins at the edge of the driveway no later than 6 a.m. and remove after 7 p.m. on the designated days.
MICROWAVE
Please note that the yellow plastic plates intended for use on the patio are not microwave-safe. No aluminum or any type of metal in the microwave. Please be mindful of paper plates with metal trim.
INFANT HIGH-CHAIR
We keep an Ingenuity Yummity Yum High Chair in the closet of the middle bedroom. Please feel free to use as needed. Attach the tray by pulling the triggers underneath and sliding onto the tray arms. To remove, pull the triggers from under the tray and slide towards you. To store, put the tray on the outermost position (where you can see the #3) or remove completely. Fold the highchair by pulling on the handle in the front of the seat and pushing the button above it with your thumb. Unfold it until you hear the seat click into place securely. For video set up, please google "Ingenuity Baby Guide: Yummity Yum High Chair" link.